Fourth Wall is a mobile application which improves the experience of ticketing system for independent, high-demanding and hard to find musicals and plays.
It's pretty easy to buy a movie or concert ticket. But at most of the time, it's really hard to find a small company produced play, musical, ballet and etc... (performance art in general)... in other words, we have to spend more time to find these shows and places. This product will fill help users to solve the problems. Furthermore, Fourth Wall will also create a platform for the small production companies and talented young directors to have more opportunity to promote their works.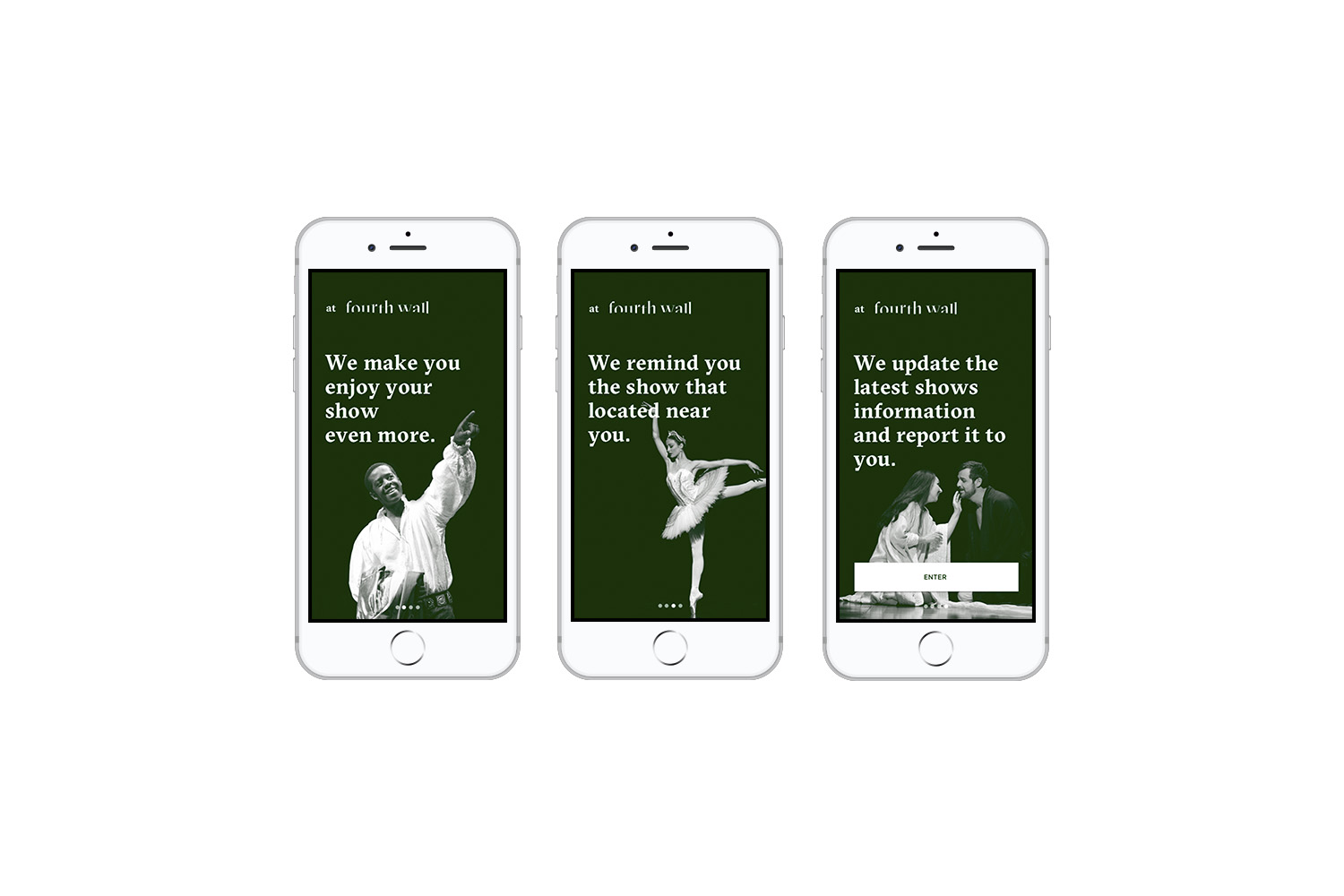 intro screens

When new users lunch the application at the very first time, the introduction process will guide the new users to turn on the push notification and location service.

browsing

keep eye on most recent shows and show's details.
search spotlight

search for current and upcoming shows.
purchase system

a smoother and easier purchase system.
The word Fourth Wall meaning the space that separates a performer or performance from an audience.
The logo design is inspired by theater's curtain.
selection

logo / head

secondary olive green

text on dark background

secondary grey

text one light background